| | |
| --- | --- |
| | Canaries Xmas Cruise 2021 Xmas Day Page |
Xmas Day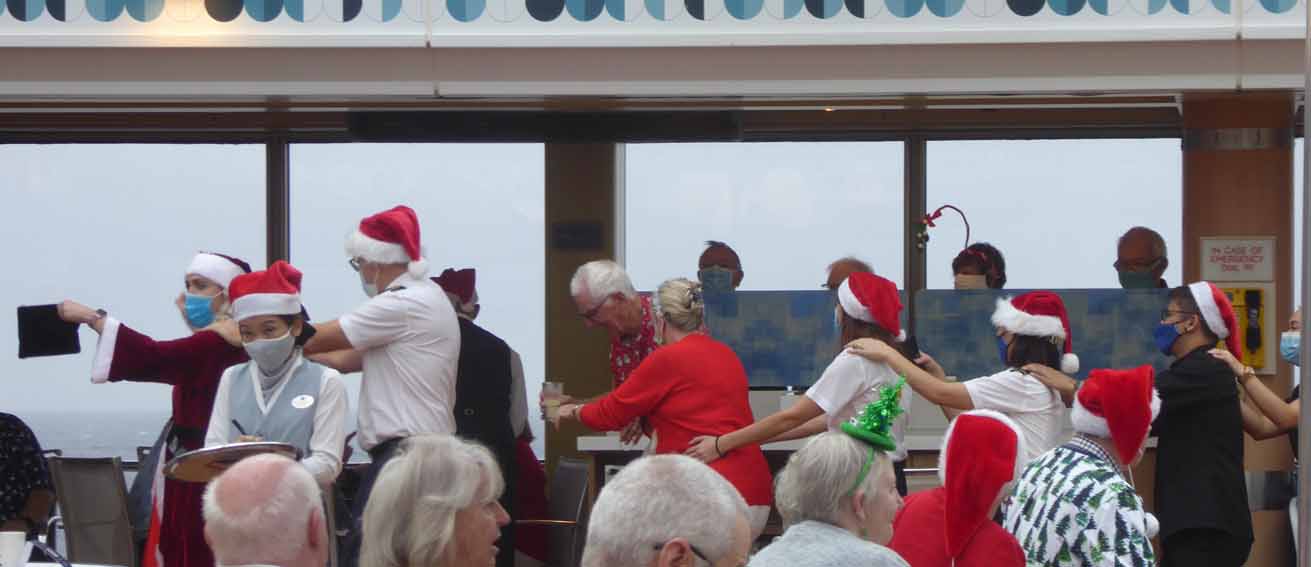 Top deck nonsense, lead by the Show Team
The waiters were all over the place this morning after being up late to serve mince pies (not to us) at midnight. I had haddock again. We went up to the top (Lido) Deck & sat not too close to the pool, which was sloshing all over the sides. The entertainers were fooling about & then, the Driver came up & was thrown in the pond, which (apart from the egg nog) was the high-light of the morning.
| | | |
| --- | --- | --- |
| Old shipmate Mary | Us | The Driver in the pond |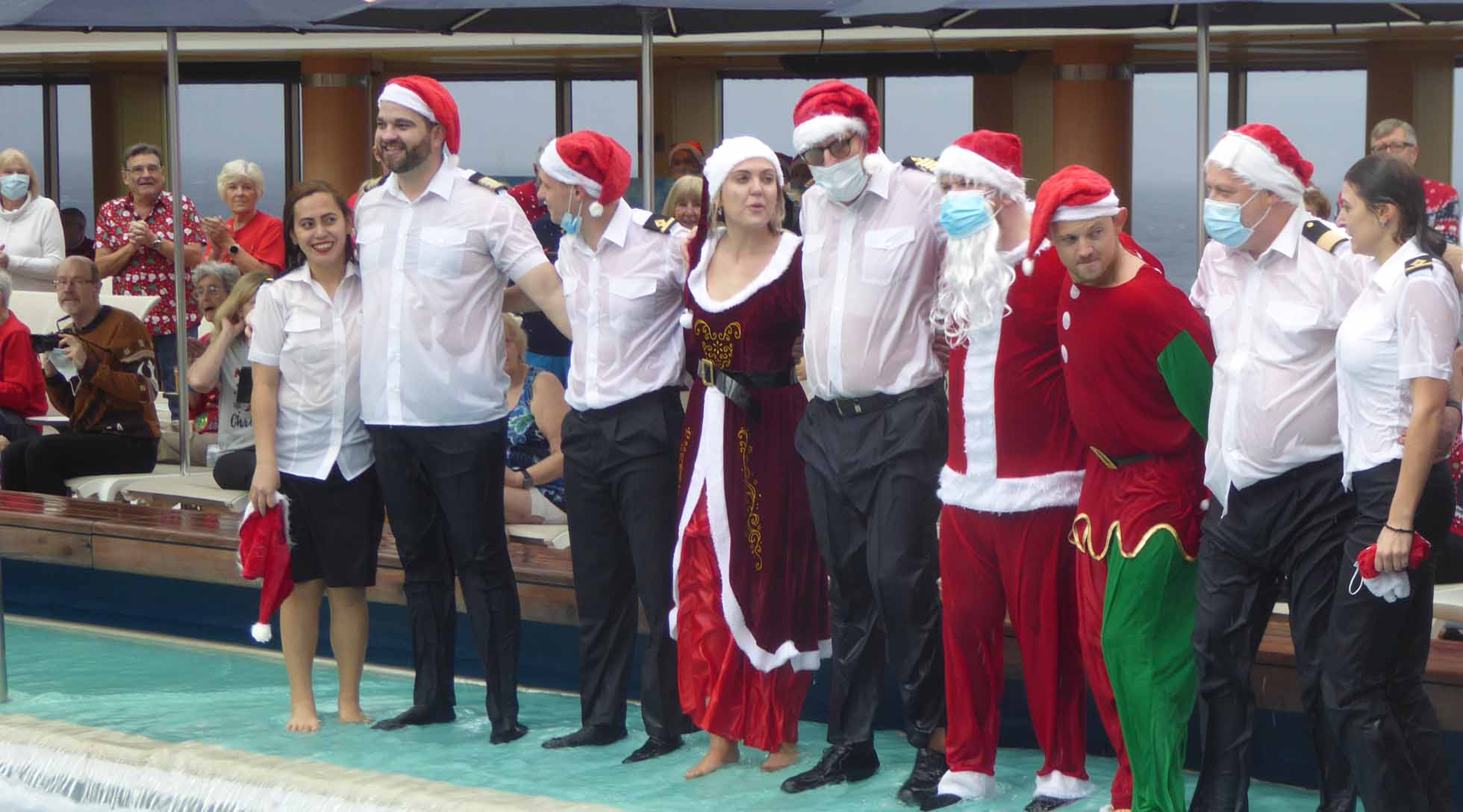 Some of the crew & the Driver drying off
Brief lunch & snooze until 4, when we blinged-up to go to the Captain&rsquop;s Cocktail Party, where he & Santa Claus appear to compete for the favours of Sammie, the Cruise Director, who then sang to us, being ex-Show Team. Usual Xmas dinner & a good show by the Show Team. Straight to bed as we have an early start tomorrow. The ship is full of gingerbread houses, as usual (below)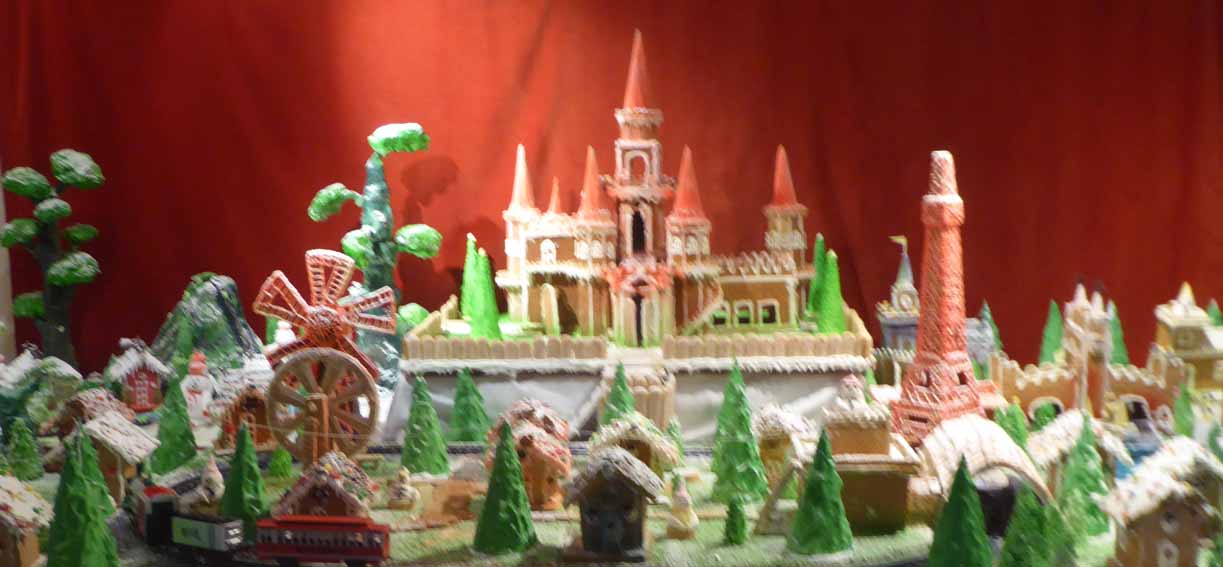 ---
---
Contact: Ken Baldry at 17 Gerrard Road, Islington, London N1 8AY +44(0)20 7359 6294 or e-mail him
URL: http://www.art-science.com/Tourism/Cruises/CA2021/CR3.html Last revised 5/1/2022 ©2022 Ken Baldry. All rights reserved.