| | |
| --- | --- |
| | Canaries Xmas Cruise 2021 - La Palma Page |
La Palma
Thursday 30th December 2021

Santa Cruz de la Palma from the ship
The ghoulish extra tour to see the volcano damage did not materialise. My sick joke had been that they should not have turned this prime tourist attraction off before the Xmas Season. As it was another beautiful day, I took Avis out. It was a somewhat shorter hike to the town than before, as there was a new terminal, a long shed.
| | | |
| --- | --- | --- |
| South Santa Cruz from the ship | Looking South | Into the town |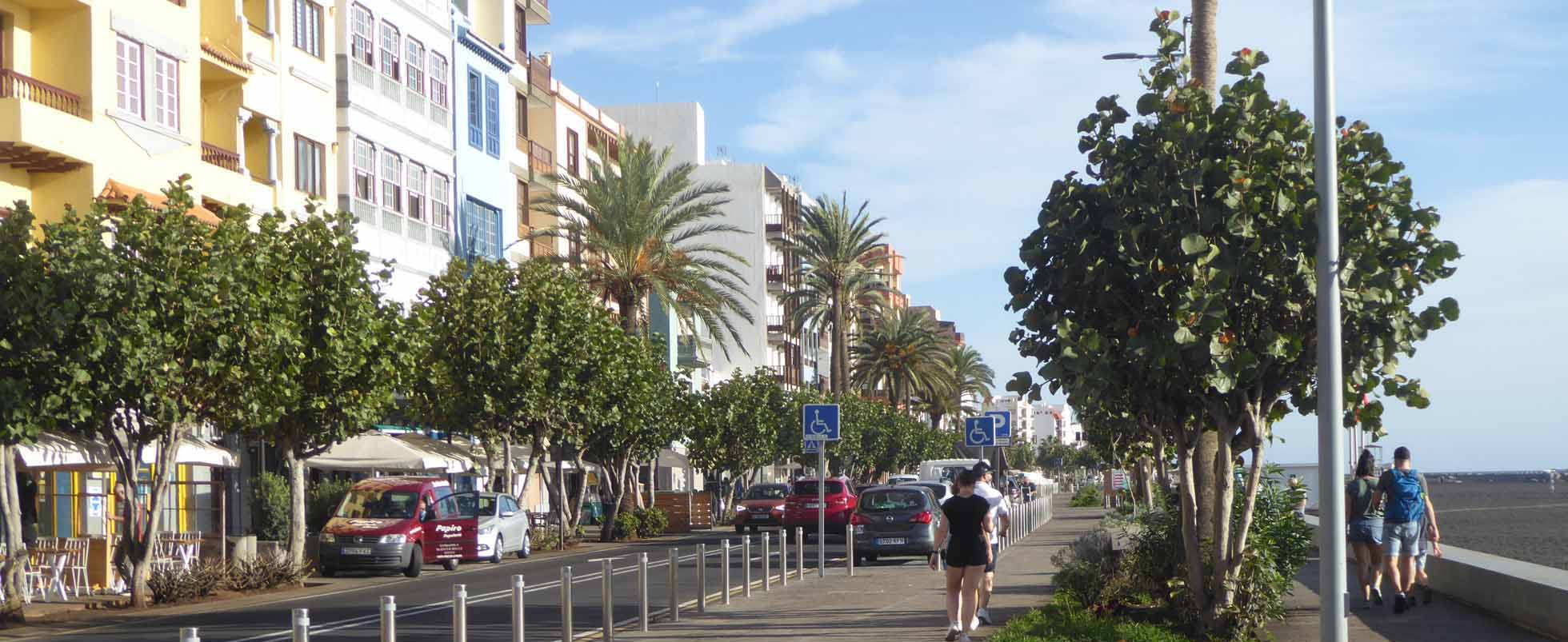 The Promenade at Santa Cruz de la Palma
We went to the front, not done before, then into the town for a coffee (€1.50 each) & read. More photos going back.
| | | |
| --- | --- | --- |
| The street behind the Prom. | | From the Lido Deck across the town |

Sailaway from Santa Cruz de la Palma
Sammie sang in the evening but we left some way through. She sings all right but they were emetic Carpenters' songs.
---
---
Contact: Ken Baldry at 17 Gerrard Road, Islington, London N1 8AY +44(0)20 7359 6294 or e-mail him
URL: http://www.art-science.com/Tourism/Cruises/CA2021/CR7.html Last revised 5/1/2022 ©2022 Ken Baldry. All rights reserved.